Anti Additive International No Additive Verification
Food nourishes time nourishment, the first herbal enzyme company in Taiwan without any additives
Won the "Top Three Star Certification" from the Anti-Additive International Additive-Free Association!
We are not unique, we just believe in something different.
Shiyang Shiyang is the first company in Taiwan to win the AA Additive-free Catering Food Development Association (AntiAdditive Association)
The highest honor of three-star certification (AACertificate 3-star}
In line with the spirit of "no additives, healthy and sustainable" advocated by it, it sets a new example for herbal fermented liquid drinks made in Taiwan.

The AA additive-free concept originated in the Netherlands. Since its promotion in 2013, more than 700 manufacturers around the world have obtained certification.

"AA No Additives" is promoted by an impartial third party. The certification principles are:

Do not use food additives to change the taste of ingredients. Do not use food additives to shorten the production time or process. Do not use food additives to excessively extend the shelf life. Complaints that food ingredients that are not factory products should be subject to hygiene management, etc.

Samsung certification is the top certification level, which means it does not contain six major additives.
That is, flavoring agents, artificial colors and flavors, bleaching agents, quality improvers and preservatives.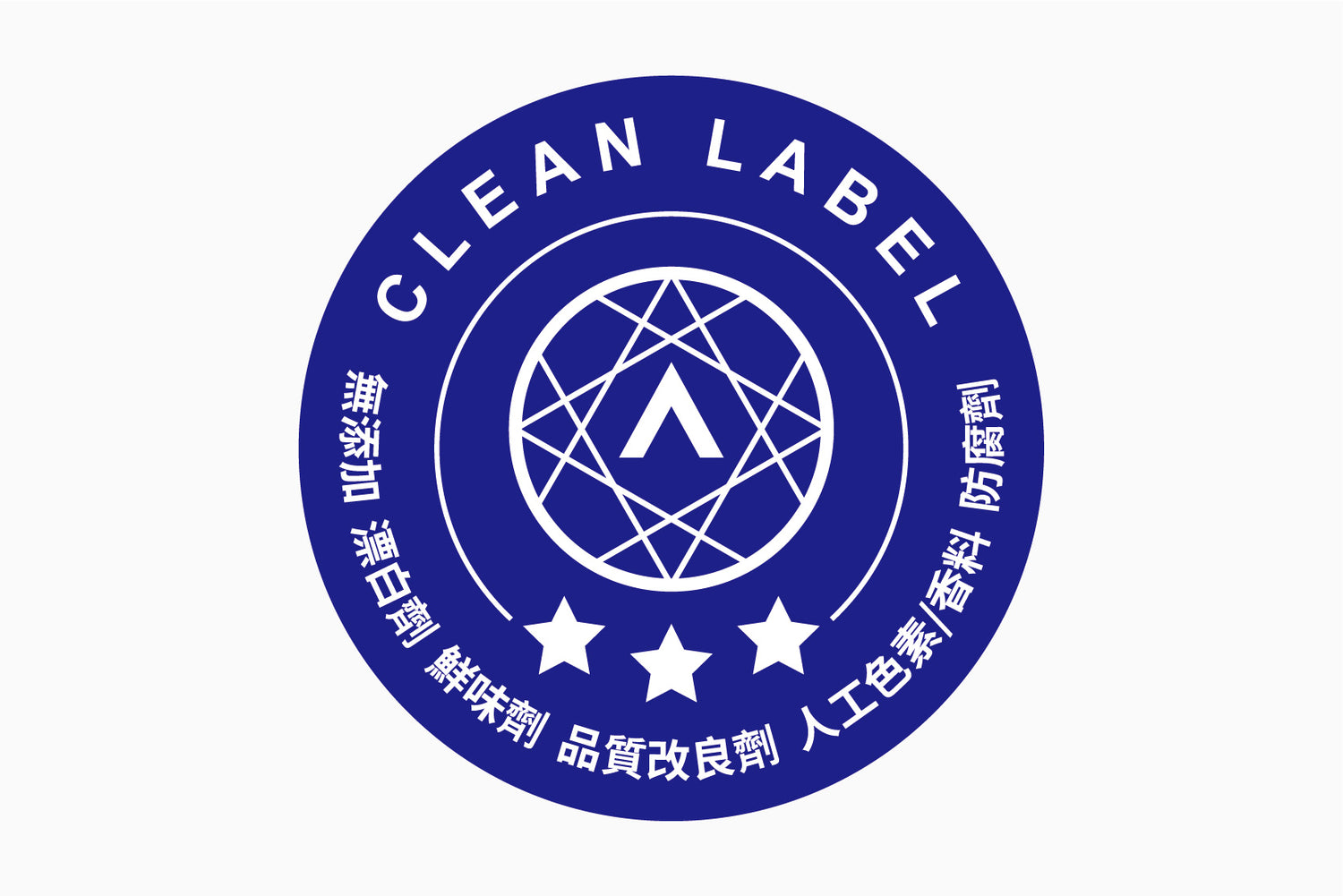 What is Anti-Additive?
AA is the abbreviation of AntiAdditive, which means "no additives"

In 2013, many international catering workers began to advocate the AA spirit that is consistent with the concept of "Clean Label". In addition to the food category originally targeted by the movement, the AA spirit was also promoted to the catering industry, and the AA temporary headquarters was founded in the Netherlands. The Asia Pacific Anti Additive Association was officially established in Australia.

In recent years, the "Taiwan Anti Additive Association" was established in Taiwan, which is also an official corporate body. Recently, the AA additive-free concept has been successfully promoted to Italy, and it is expected to formally establish an AA organization there as an important base for promoting the AA concept in European countries.

AA advocates and promotes "AntiAdditive, healthy and sustainable", which means "no additives, healthy and sustainable". It plans to encourage global catering companies to follow the traditional production methods of various countries' cuisines, uphold integrity and belief, control processes and ingredients sources, and gradually restore the original Diet culture excludes artificial additives that cause direct or indirect harm to the human body.
Less is better than more, purely healthy and without additives.
While people pursue health and wellness, they also pay certain attention to food safety.
There are no pesticides or heavy metal residues, and no Western drugs. These inspections are basic self-discipline requirements for the industry.

This time, Shiyangshiyang Herbal Fermentation Liquid obtained the highest honor of "AA No Additives" three-star certification.
It proves that as long as the food industry invests in research and development resources and insists on selecting high-quality ingredients,
No need to add fresheners, sweeteners, quality improvers, pigments, spices, bleaches, or preservatives.
"Pure health" is achievable.

The raw material of Shiyang Materia Medica fermentation liquid comes from compound materia medica.
During the research and development, we considered that although natural Benhua ingredients are "both medicinal and food" and "hidden medicine in food",
However, it is not suitable to replenish the energy needed by the body through the "all-you-can-eat" method, so extraction and fermentation are used as the manufacturing process.

It is different from the common practice of extracting enzymes and then adding SOD-Like.
The SOD-like of the herbal fermentation liquid is naturally generated from the raw liquid after fermentation of the compound herbal medicine.
With AA three-star certification of no additives, the herbal fermented liquid rich in whole food nutrients allows modern people to drink it with peace of mind.
With the magnified effectiveness of herbal medicine and natural SOD-Like, 30 ml per day can achieve whole-food nutritional supplementation.